What is the difference between copywriting and content writing? It's a question that has puzzled many in the world of digital marketing and content creation.
Is it just semantics, or are there distinctive aspects that set these two apart?
In the vast landscape of online communication, this differentiation can mean the success or failure of your content strategy
In a nutshell, copywriting focuses on persuasive and compelling language to promote a product, service, or idea.
It's about crafting headlines, taglines, and advertisements that grab attention and encourage action.
Content writing, on the other hand, aims to inform, educate, or entertain the audience.
It's all about creating valuable blog posts, articles, and guides that engage readers and establish authority.
Is content writing and copywriting same?
Well, both are not the same. Content writing and copywriting serve distinct purposes.
Content writing focuses on providing valuable information, engaging readers, and building brand authority. It aims to educate or entertain.
Copywriting, on the other hand, is specifically geared towards driving action. It persuades readers to make a purchase, subscribe, or take a specific step.
While both involve writing, content writing emphasizes storytelling and information, while copywriting concentrates on compelling messages to prompt immediate response or conversion
What is the difference between copywriting and content writing?
What is copywriting?
Well, copywriting is the art and science of crafting persuasive and compelling written content with the primary goal of driving a specific action or response from the reader.
It is commonly used in advertising, marketing, and sales to influence the audience to make a purchase, sign up for a newsletter, click on a link, or take another desired action.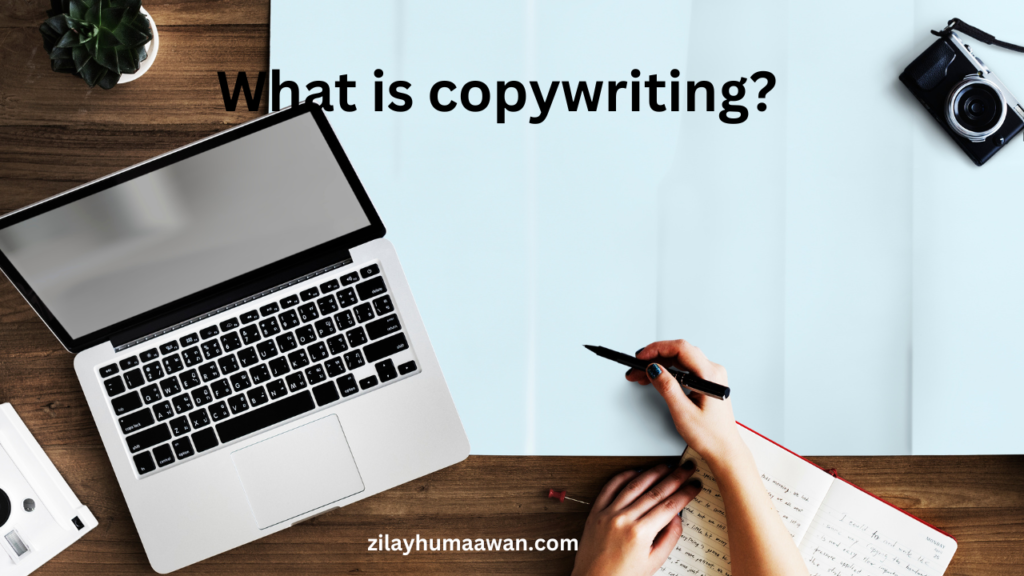 Copywriters use persuasive language, creativity, and a deep understanding of the target audience to create attention-grabbing headlines, engaging body copy, and effective calls to action.
Effective copywriting can significantly impact a company's success by converting readers into customers and driving sales.
Here is copywriting a high-income skill?
What is content writing?
Content writing is the practice of creating written material for various digital and print platforms, such as websites, blogs, articles, and social media.
Its primary purpose is to provide valuable information, engage the audience, and establish authority in a particular subject area.
Content writers strive to educate, entertain, or inspire readers by delivering high-quality and relevant content.
They focus on conveying information in an engaging and reader-friendly manner while maintaining the audience's interest.
Unlike copywriting, which is sales-focused, content writing's primary aim is not to promote products or services directly but to inform and build a loyal readership.
Here what is website copywriting?
Which is Better for Your Business: Copywriting or Content Writing?
Related faq's